Saturday August 14th. 10-7pm A Party in celebration of 5yrs of the Country Park in support of the Wildlife Trust.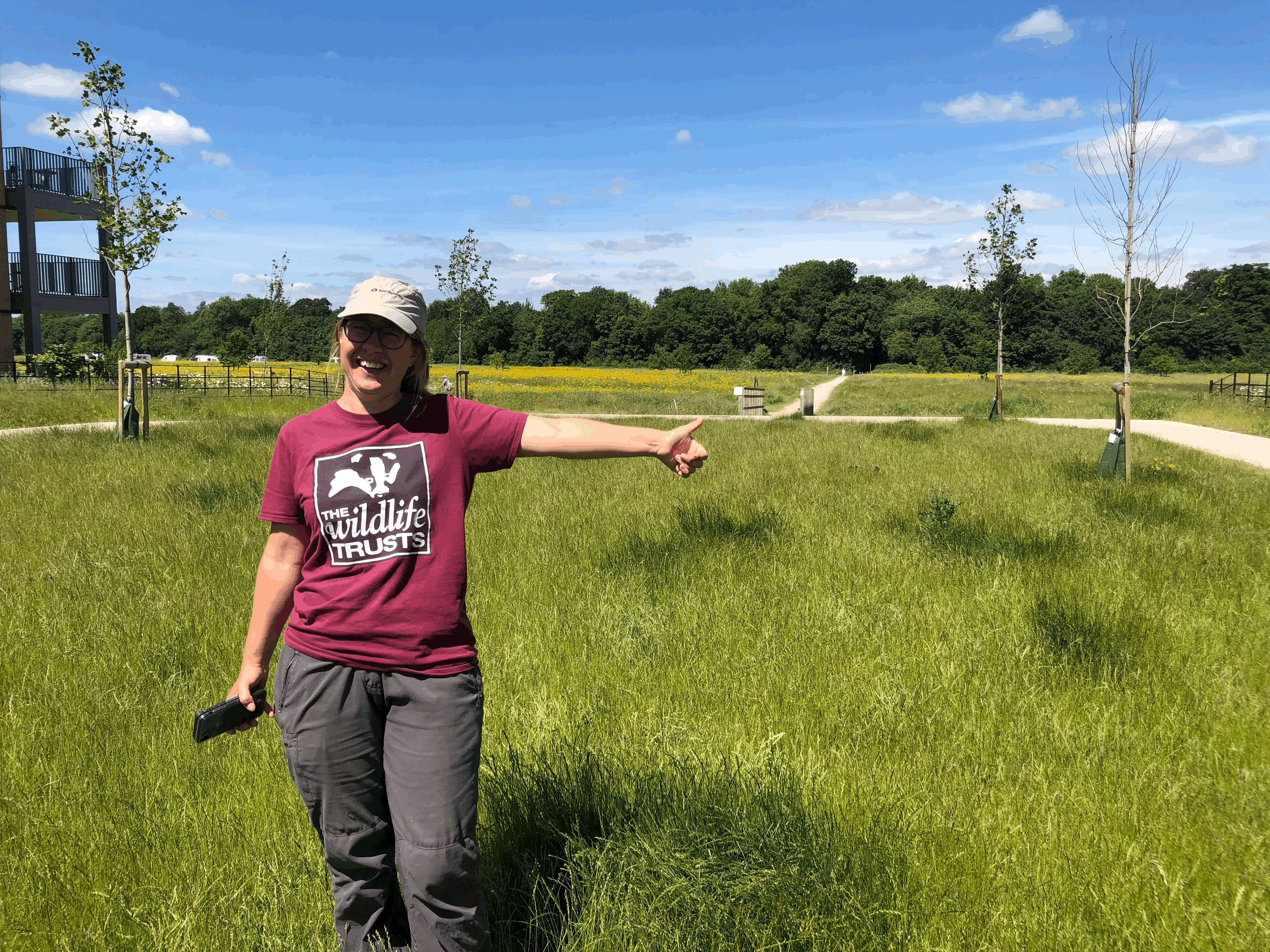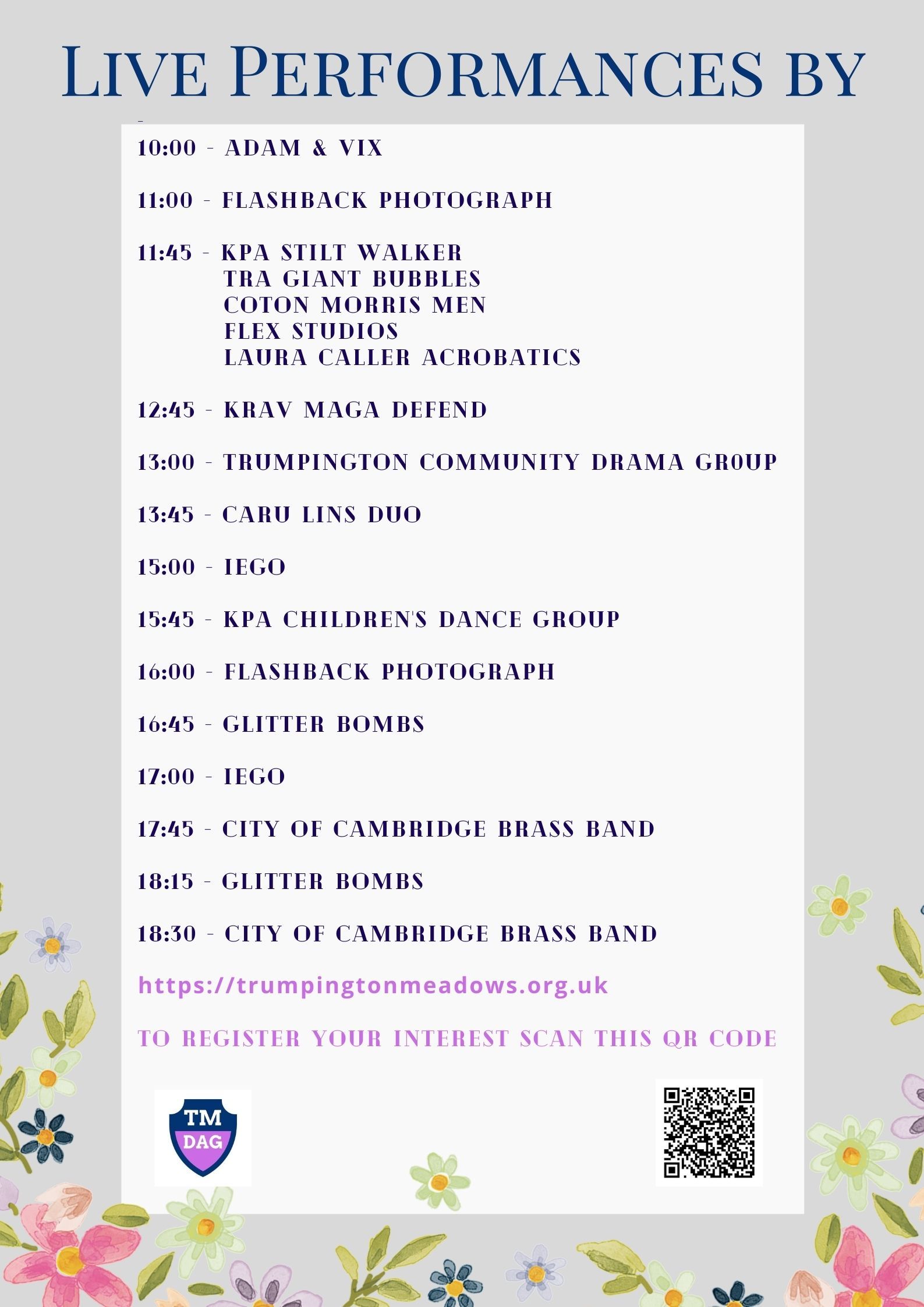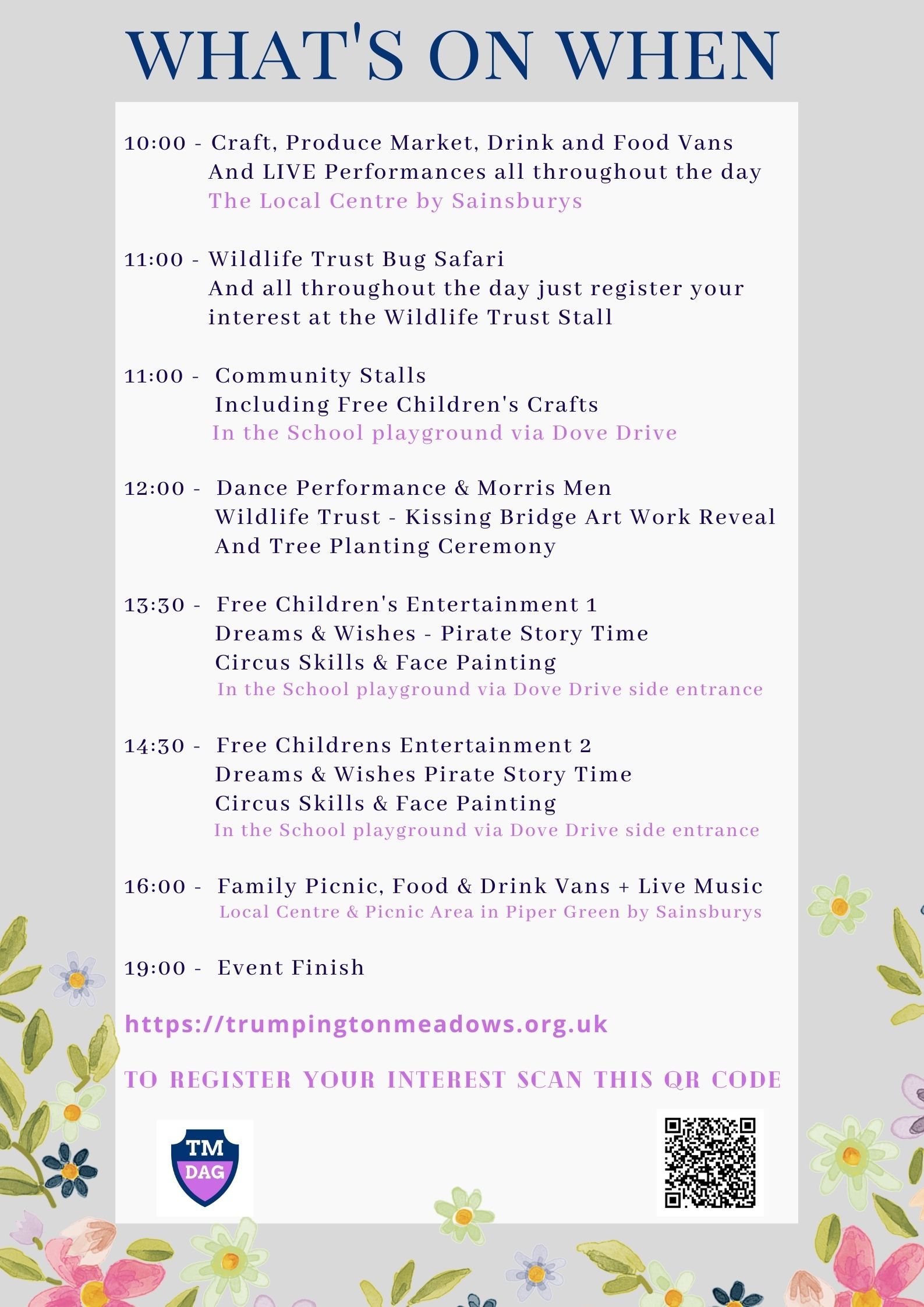 Please RSVP here for this event.
It's now five years since the opening event of this 142-acre Country Park and Nature Reserve which is managed by the Wildlife Trust and which sits alongside the River Cam and Byron's Pool in Trumpington Meadows - a new build Barratt development of around 1,200 homes in a location where the Internationally famous Trumpington Cross was unearthed ten years ago.
This Country Park has been a godsend for the wellbeing and mental health of residents during the Covid Pandemic and locals have learnt to love this beautful location even more with its wild flower meadows, woodlands and ponds. Now's our time to show our appreciaton with a full day of celebratons for this valuable asset in order to raise funds for the Wildlife Trust, alongside our plans for residents to create and plant two new woodland areas of over 400 trees in associaton with AstraZeneca, Grosvenor Estates, and Barratt David Wilson Homes.
The local Residents' Associaton and organisers - Trumpington Meadows Delivery & Acton Group (TMDAG) therefore invite you to join us at this fun, free, family event which is also designed to further integrate this diverse and rich community, featuring free performances throughout the day.
It is our hope that we will be able to generate enough positive post event publicity to prove that it is not buildings and roads that make a community, but people. Here in Trumpington Meadows we are seriously involved in creating a positve and cohesive community and we hope that you may feel able to come along, raise funds for yourself where appropriate and meet the many residents of Trumpington who have shown an interest and enthusiasm in what we are planning.
Please join us on what should be fun day in the Trumpington Meadows Local Centre for one of the few remaining community events of its kind still operating in 2021 due to many being cancelled already - an ideal antidote to the restrictions of the last 18 months!
This Project is Fully Funded & Supported by: TMDAG, The Wildlife Trust, South Trumpington Parish Meeting, Barratt & David Wilson Homes & Cambridges City Council Community Grants.