Parking Request for Visitors coming to todays 5th Birthday celebrations in the Local Centre.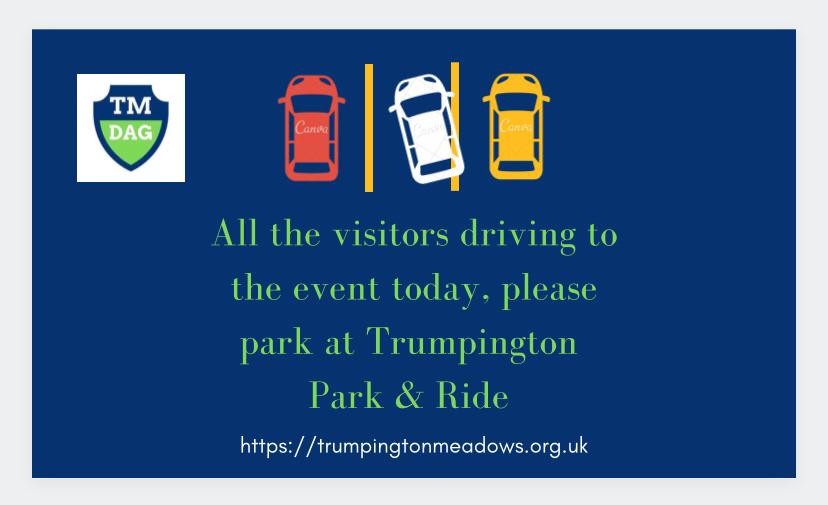 Saturday August 14th.
Dear welcome visitors to Trumpington Meadows, we would very much appreciate it if you could park in the Trumpington, Park and Ride car park which is located within a 3 minute stroll from the Local Centre where the event is taking place.
Many thanks for your understanding.