Santa's route for the Santa On Tour event - Saturday 11th December, 5pm - 8.30pm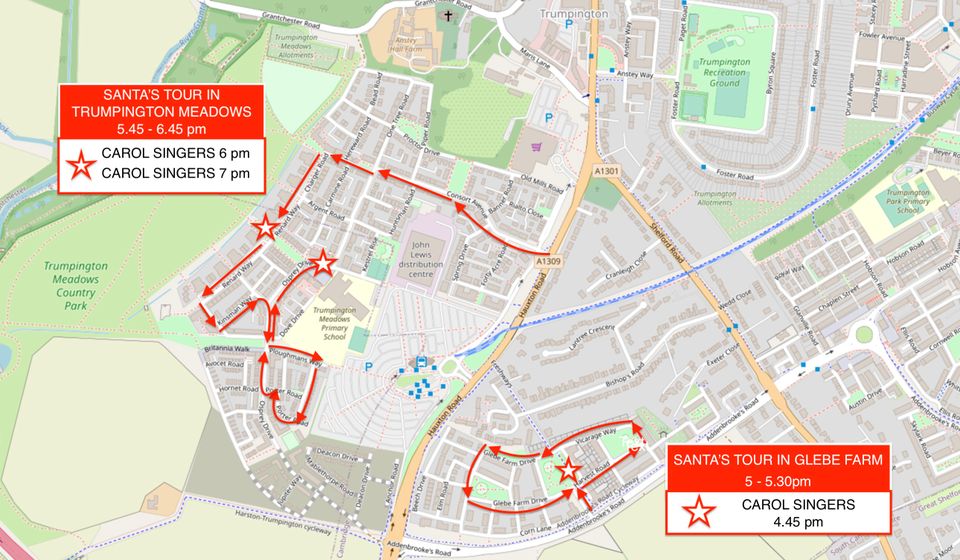 Glebe Farm and Trumpington Meadows - here it is Santa's Route for Saturday's Santa On Tour. Please come out and give SANTA a wave as he passes by then follow us to the Trumpington Meadows Local Centre to join in with all the Christmas fun between 5-8.30pm
Live Music from the Giltter Bombs and The Cambridge Brass Band, Community Carols with the vicar & choir from St Mary & St Michaels church.
Christmas Market stalls & an opportunity to take a photo with Santa & his Elves.
RSVP (this lets us email you if the arrangements must change due to weather/COVID)
SANTA ROUTE APPROXIMATE TIMINGS
Santa - Glebe Farm
5:00 Glebe Farm Drive
5:05 Harvest Road
5:10 St Michael Street
5:15 Vicarage Way
5:20 Glebe Farm Drive
5:25 Beech Drive
5:30 Glebe Farm Drive
Santa - Trumpington Meadows
5:45 Consort Avenue - Outside Barratt Sales Office
5:50 Ansty Leap
5:55 Charger Road Green
6:00 Greenway Park & Renard Way
6:10 Piper Green, Mardler Close, Kinsman Way, Falcon Road, Osprey Drive
6:25 Railway Green, Brittania Walk, Ploughman Way/Porter Road
Osprey Drive
6:45 Local Centre until 8.30pm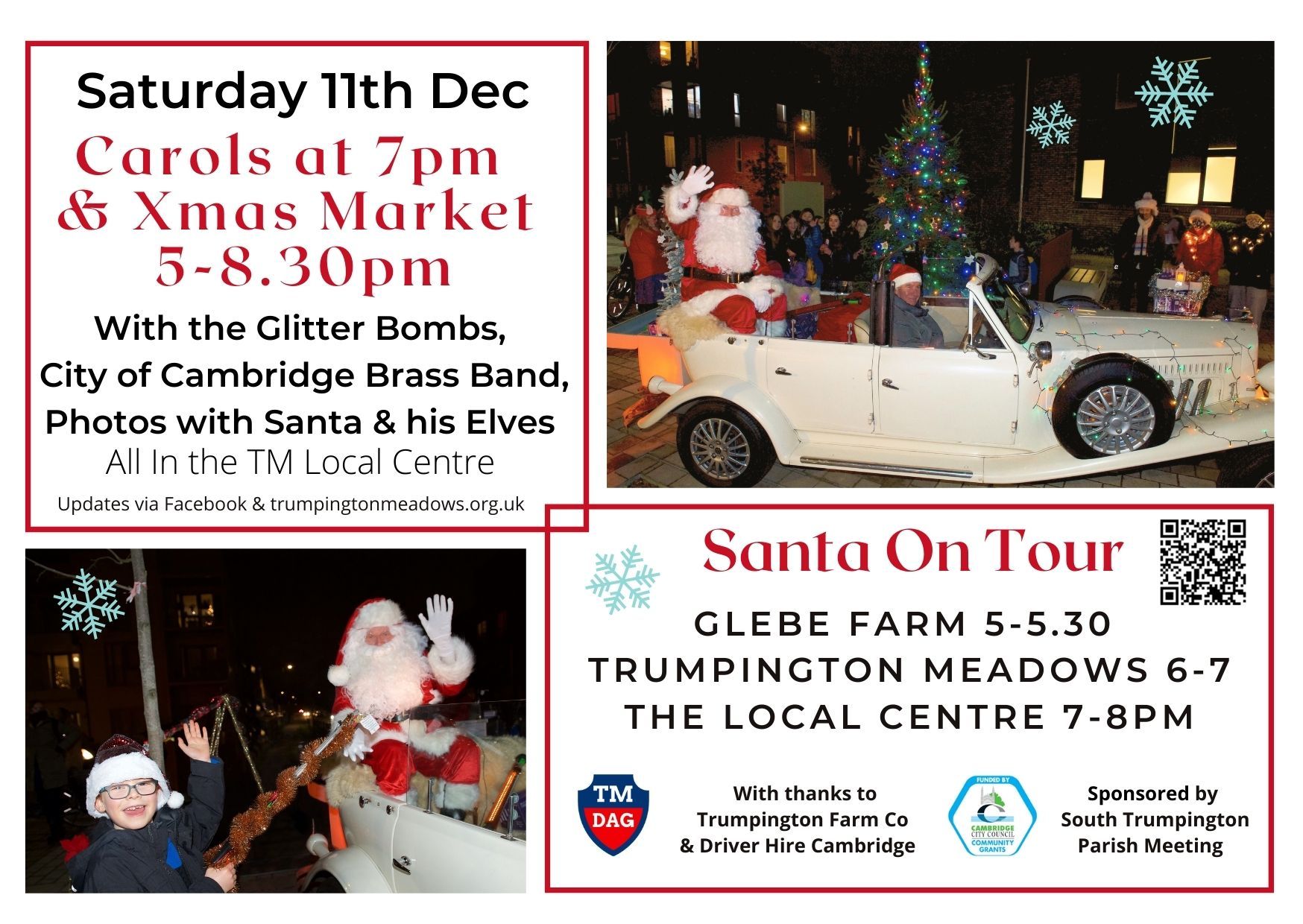 If you would like to sing along with the choir at 7pm here's a link to the words
Don't worry if you can't make this party as the Clay Farm's Christmas Celebrations (with support from the TRA) is on Saturday December 18th, between 2.30-5pm.